Your Florida Dream Home Awaits!
Hey Tampa Bay!

Pindar Property Group presents to you New Home Construction throughout all of Tampa Bay and its surrounding areas. Did you know our brokerage works with the Polo New Homes Division who is our "One Stop Resource" for New Homes Sales? This means any New Home Builder you find we have most likely made contact with and they are ready to hear from us. Representing YOU is our top priority. Check out our video on site with GL Homes in Wesley Chapel, FL and the map below for our builder locations.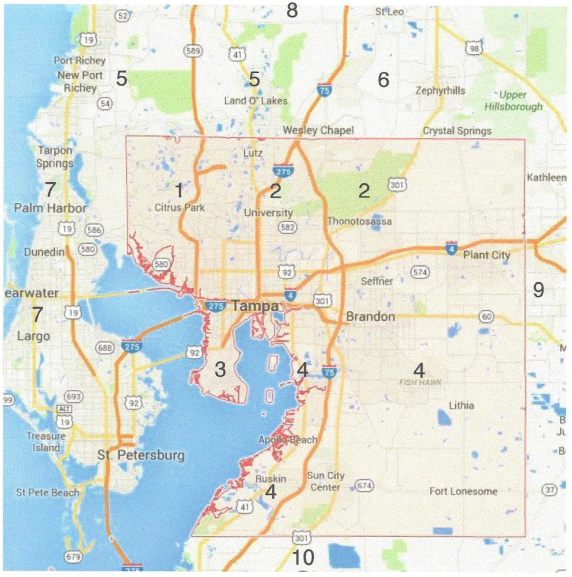 Area Map Locations:
Area 1 – Hills/NW
Area 2 – Hills/NE
Area 3 – Hills/SW
Area 4 – Hills/SE
Area 5 – Pasco/W
Area 6 – Pasco/W
Area 7 – Pinellas
Area 8 – Hernando/Citrus
Area 9 – Polk
Area 10 – Manatee
What are the advantages of buying a new home?
Avoid Multiple Offer/Appraisal/Inspection Issues

Builder Incentives: Most of our KW Builder Members currently offer significant contributions towards buyer closing costs and/or upgrades such as appliances, flooring, countertops, etc.

New Home Warranties: Problems? The builder will fix it!

NEW Community Amenities.

Savings on Homeowners Insurance: Up to 15%. Newly built homes are vastly more Hurricane-proof than older homes and insurers will discount accordingly.

Energy & Cost Savings: New homes are up to 20% more energy efficient than homes built even 5 years ago.

Financial Advantages: No out-of-pocket spending or home improvement loan needed for renovations and upgrades. With new construction, upgrades can be rolled into the lower interest mortgage and paid for over time.

Choices: Customize your home to suit your needs! From choosing a floor plan to colors and upgrades it is all about you!
Below you can see the LATEST study commissioned by Builder Homesites Inc. From 2015 to 2016 home sales for New Homes rose 14%! 2017 and 2018 will soon be released. Stay tuned for more information.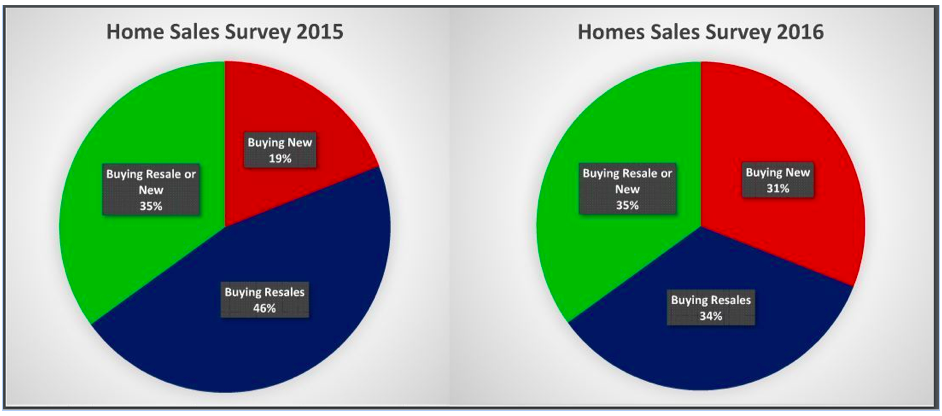 If you have any questions about buying, selling or investing in real estate contact us. We are here to help.
Nick and Natalie Pindar
Pindar Property Group | Keller Williams Gulfside
801 West Bay Dr. #200 Largo, FL 33770